2016/08/31
How to choose ISTA CO2 check valve, bubble counter, diffuser


For a well-grown water plant tank, CO2 is the most important component because water plants can not live without CO2. In order to precisely monitor and adjust the CO2 dosing, we need check valve, bubble counter and diffuser.
Check Valve: Only allows fluid to flow in one direction. Ensures no water back flow problem, protects regulators and controllers.
Bubble Counter: Clear bubble reading provides accurate CO2 dosing. Control the amount of CO2 bubbles per second.
Diffuser: Ceramic diffuser assures the best diffusing effect, enhance dissolving rate. Replaceable ceramic, easy to maintain.
ISTA has launched different combination of check valve, bubble counter and diffuser to meet different needs.
*For first-time use, please wait 24 hours for the ceramic diffuser to be completely moistened in order to produce micro-bubbles.
UFO diffuser, compact size, can be placed at the bottom of the tank to increase the dissolving rate. This diffuser can be used with 2 in 1 bubble counter(with check valve), which allows precise control on CO2 bubbles per second and the check valve will ensure no backflow problem. The ceramic diffuser is replaceable, so it's easy to maintain and change, keep the diffusing effect good.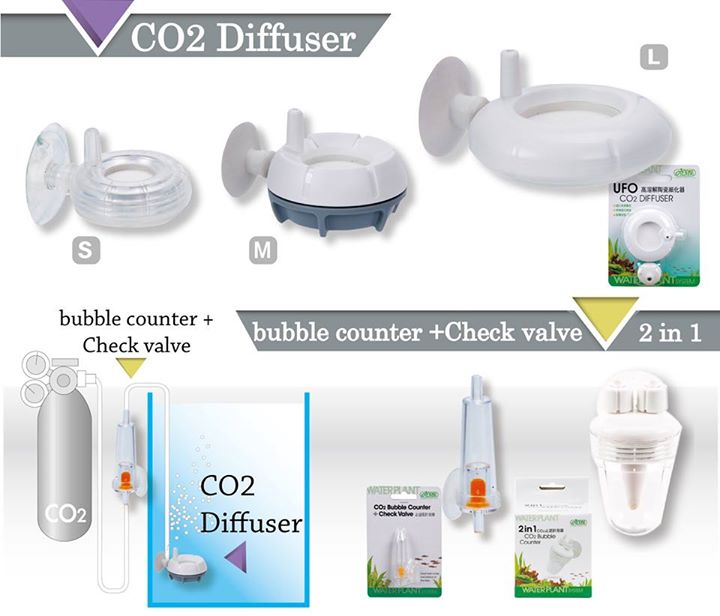 2 in 1 diffuser has two functions; bubble counter and diffsuer, so you only need to add a check valve. The ceramic diffuser is also replaceable, provide great convenience and best dissolving rate. 2 in 1 diffuser comes with an air pipe holder to make sure the pipe will not be bended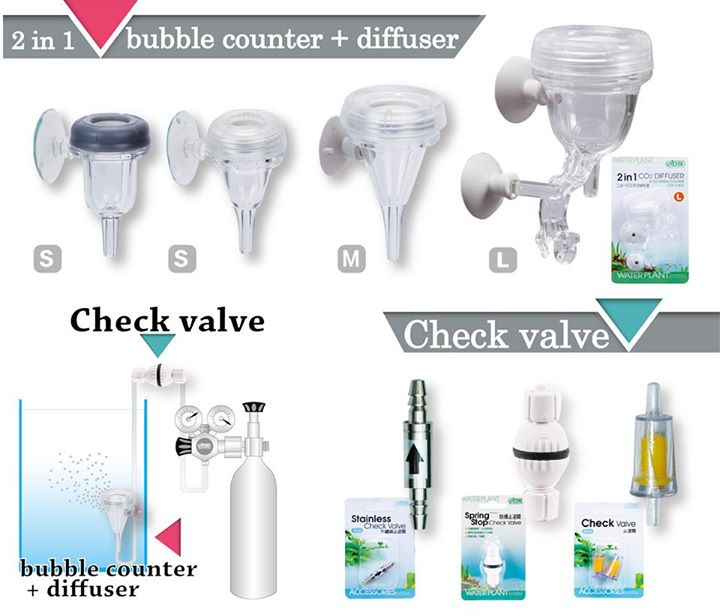 3 in 1 diffuser, the most convenient and easy way to dissolve CO2. All the function you need, bubble counter, check valve and diffsuer is in this one small product. The compact V design diffuser can be connected without bending the air pipe. Replaceable ceramic difusser, easy to maintain and provide best dissolving rate. Three sizes available, you can choose the sizes according to your need.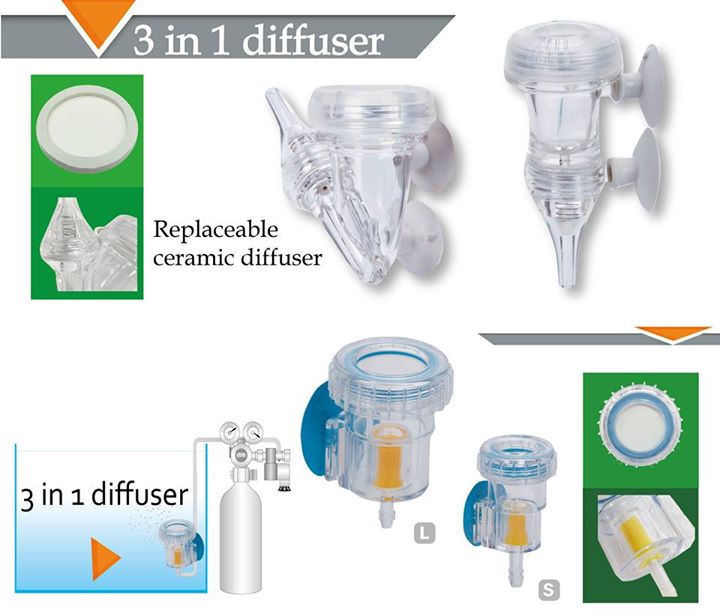 ISTA has many different kinds of check valve, bubble counter and diffuser. We can always find what we want with ISTA products.