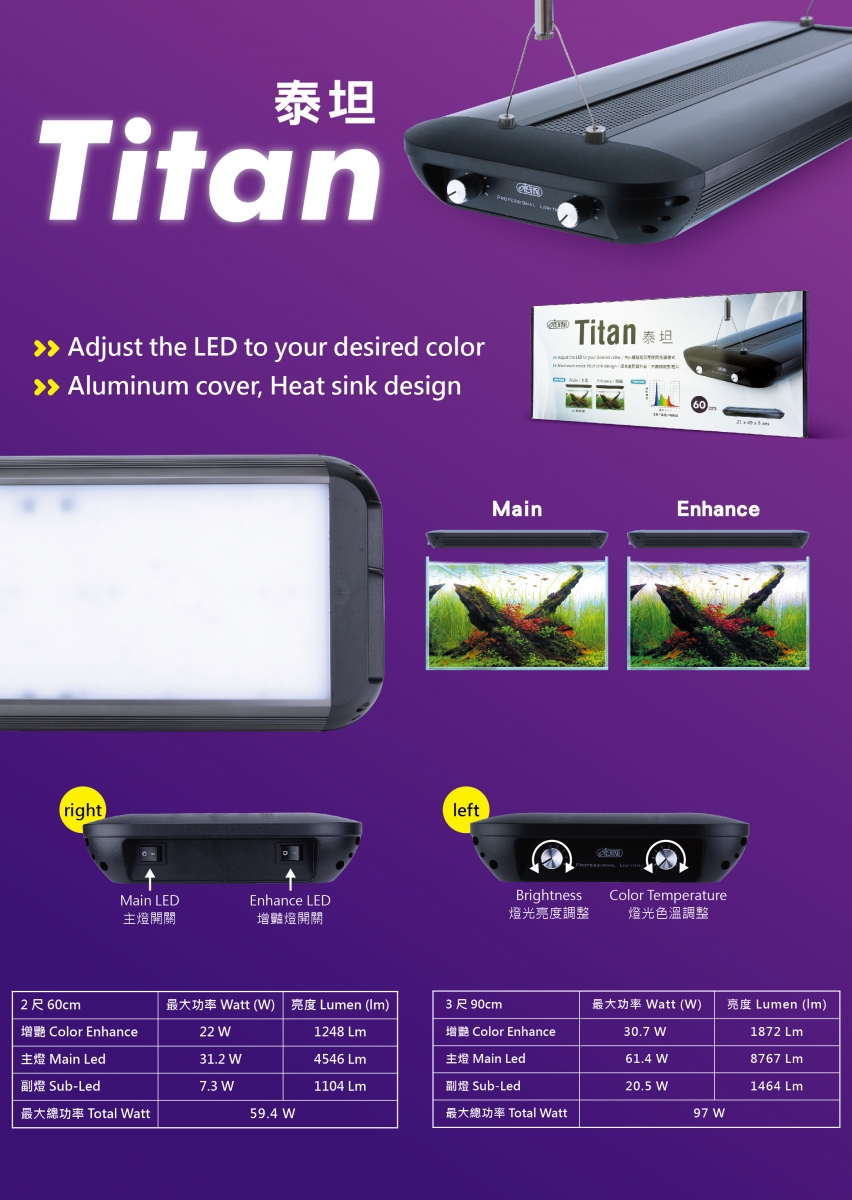 ●Adjust the LED to your desire color.
1 Plant mode (main LED 0~100%) : Design to meet the spectrum that water plants need for photosynthesis, effectively boost photosynthetic precess, increase anthocyanidin and chlorophll.
2 Color temperature (sub-LED 0~100%) : Adjust the color temperature yo your color tone.
3 Color enhance (Enhance LED on/off) : Enhance the color of plants and fishes, showing you a more colorful tank.
You can adjust the three LED light according to your need and build your own planted tank with the color you want. When the LED is at full power, the LED bulb has over Ra94, very close to the natural light source.
● Alloy alluminum anodic cover, with heat sink design to lower down the temperature and porlong usage time.
● LED plate and stabilizer are with modular design, easy to upgrade or replace.
● Hanging design, giving your tank a clean and clear style.